FOUNDER'S
MESSAGE
"Although the world is imperfect, we can still do our best to make it as beautiful as possible!"
- Jment Lim, Founder of SunStrong Entertainment
Back in 2013 as my team and I were preparing for the "World Chinese Micro-Film Contest" themed "Choice; Life", a respected family member asked me: "Brother Jment, are you going to make a movie?" In response, I immediately replied, "No, I just want to spread the message of cherishing life through micro-films; besides that, the movie industry is something I'm not familiar with" However, she still said, "It feels like you can make a movie."
The "World Chinese Micro-Film Competition" had been successfully held in 2014 with the judging panel comprising of the producer of "Cold War" - Mathew Tang, screenwriter and director of "Finding Mr Right" - Xue Xiaolu, and singer of "Who Will U Think Of" - Nicholas Teo. After the awards ceremony at the Beijing Chinese National Orchestra Concert Hall, we had received messages from some of friends that they were initially planning to abort their baby. However they had decided to go through with their pregnancy after seeing our event, and they are having a happy family now.
It was at this point that I started to think that if the micro-films already had such power and impact on society hence if we cooperate with the big screen thus the information and message would be having a much stronger impact and outreach. This possibility motivated me to want to continue spreading positive energy through meaningful and quality movies as this would be the perfect medium to bring more joy and happiness to the world.Thus with literally no experience in the movie industry, I commenced on the establishment of SunStrong Entertainment with my conviction and faith in almighty God. However, setting up a movie company in Malaysia would not be an easy feat as we would be faced with 2 major challenges which are:
The local movie industry is not big, especially the potential Chinese audience due to the small population along with the presence of many other movie companies already operating in a limited market space.
If we were to go overseas thus we would be facing a shortage of capital, human resources, and technical expertise
As our vision is to "Let the world to have more joy and happiness because of our existence" thus we have persevered forward by equipping ourselves with our mission to "Provide Quality & Meaningful Products That Resonate with Positive Energy" and corporate values of "Breaking Through, Helping Others Succeed, and Sharing Positivity). So far, we have succeeded in not getting engulfed by the challenges however continuously spreading more happiness in the world.
As we move into the future, there are bound to be more challenges that may come however we will always stick to our vision, mission, and values coupled with your continued support to our company. We strongly believe that through this, we are ready to overcome any challenges come what may and continue to spread more happiness in the world.
SunStrong Entertainment
Was Established
Co-Produced Movie
"Best Story"
Produced Movie
"My Surprise Girl"
Co-Produced Movie
"The Spiral"
Produced Movie
"A Journey of Happiness"
Movie Distribution
"Big Three Dragon"
Movie Distribution
"Escape Plan – The Extractors"
Co-Organized
"Ronald Cheng One More Time World Tour - Genting Highland"
SunStrong & Lomo Setup a new cinema named "CineHouse Cinemas"
Movie Distribution
"Salma's Big Wish"
Produced Movie
"A Moment of Happiness"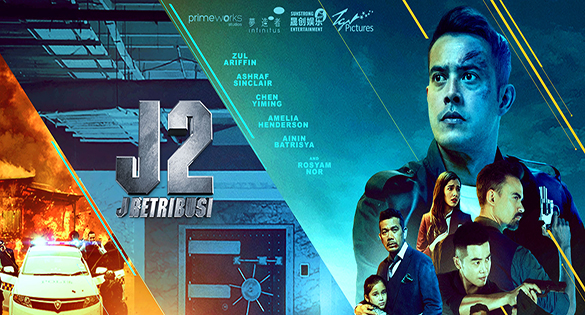 Co-Produced Movie
"J2 Retribusi"
Co-Produced Movie
"Zombitopia"
Co-Produced Music-Video
Traditional Chinese Music Video
Produced Movie
"Small Town Heroes"
Co-Organized
"William SO Live In Malaysia- Genting Highland"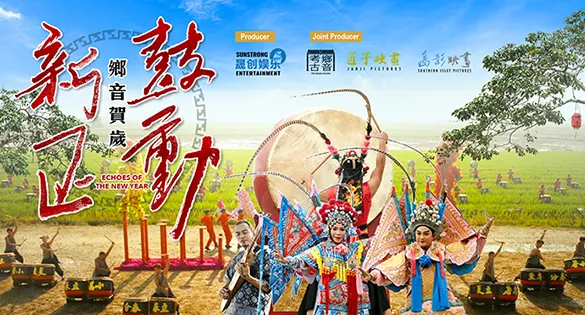 Co-Produced Music Video
"Echoes of The New Year"
Co-Organized
"STAYC 1st Fan Meeting in Malaysia"